Unique design Features three layers which works together to eliminate Leakage and trap odors. Being soft and comfy your dog will naturally be attracted to using it.
Absorbent, durable and leak-proof tested potty pad!
A potty pad that is durable, ultra absorbent, leak-proof, and can be washed and reused a hundred times!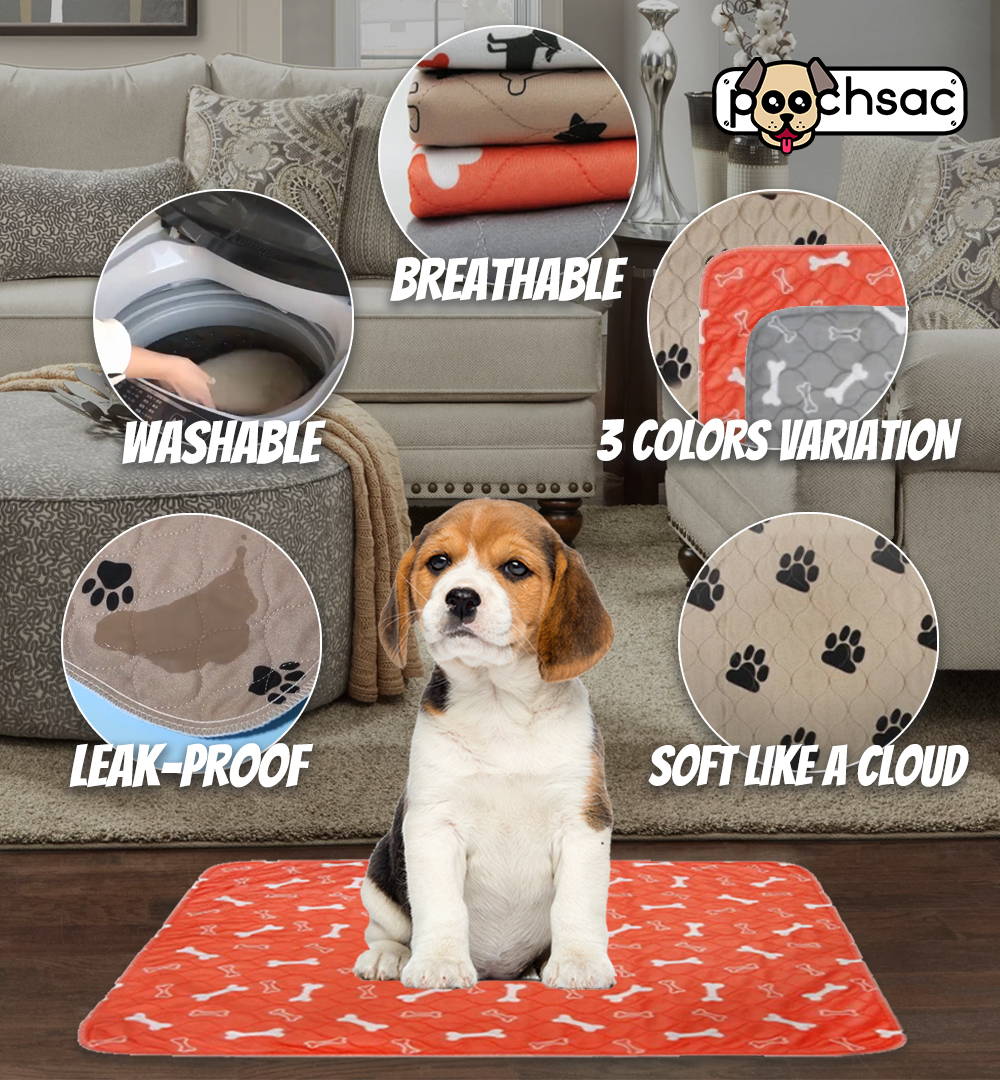 Being soft and comfy, your dog will naturally be attracted to using it!
The training pad is also great for protecting crates and carriers during transport, whelping, incontinence, sick / diabetic dogs, protecting furniture and rugs from pet fur and dirt, lining kennels and playpens, protecting surfaces post-surgery, placing under food bowls and litter boxes, and for any travel with your puppy!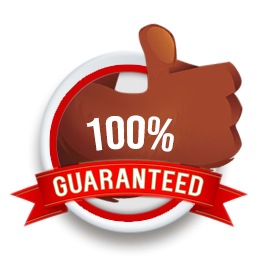 We want you and your paw friend to be 100% satisfied. That's why we offer a 30-DAY GUARANTEE. If you're not happy, you can send it back for a FULL Refund. It's as simple as that! We value customer satisfaction above anything else.
HERE'S WHAT OUR CUSTOMERS HAVE TO SAY

My dog appreciated it! They look stylish. The packaging is interesting! I definitely recommend it. I'll be ordering one for my girlfriend too since she also owns a dog. Thank you for this.

Great dog pads! My dog fell in love with them, took a while before they got used to peeing on the pads (since my dog was still peeing on our carpet). But after my dog got used to it, everything was smooth sailing! I would recommend it to anyone who wishes to get their potty days over!


Thank you! I received the parcel earlier than expected! Everything corresponds to the description. The dogs are very cool with it. It really was leak-proof. I had to test it with a glass of water. Really amazing! Thanks!!
FREQUENTLY ASKED QUESTIONS
Q: How can I get my dog to use the PoochSac Training Pad?
The soft, comfy and distinct training pad helps your dog recognize it differently! Do note that some training is required for your dog to know how to use the training pad. There are various ways to train them to use the training pad. The most common method is anticipating your puppy will need to potty after having a meal, around 5-20 minutes after a meal. Place your puppy on the training pad when she needs to go and after they potty on the pad successfully, reward her with a treat! This way they will recognize to potty on the pad as soon as they feel the need to potty. Be sure to place your training pad somewhere your puppy will be comfortable and knows exactly where to go back to when they need to potty.
Q: What happens if my pet chew on the pad?
Our PoochSac Training Pad is designed to be chew-resistant. The pads are much more resilient to frequent chewing compared to regular and disposable pads.
Q: What if I am unhappy for any reason?
If you don't absolutely love Your PoochSac Training Pad, we will make it right. We stand by our products and will offer you a 30 DAY MONEY BACK GUARANTEE and issue you a refund upon the return of the product!
Q: How can I track my order?
Once your order ships, you will get an email with a tracking link that you can use to track your order. You can also use your order number on our Our website which gives you REAL TIME updates, no need to stress over delivery. We make it simple and easy for you.

PO BOX 30423 Bethesda, Maryland 20824, UNITED STATES
contact@poochpaw.com